Aaron Jones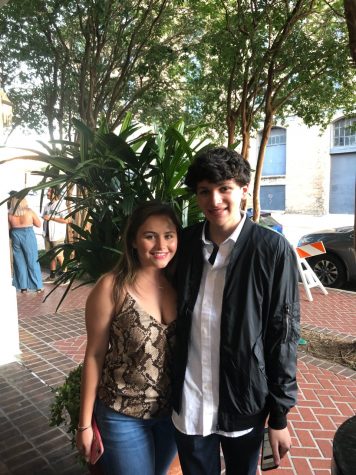 Dear Aaron,
Three years ago, we had to uproot our family and move to a city that was always one of our favorite vacation places, Fairhope.   We knew starting over would be full of challenges, but we also knew we were all up for the task.  You had three years of high school to complete and, in addition to making new friends and adjusting to a new school, you chose the challenging academic route of IB.   Now, you are a graduate and your next chapter is a few months away at Auburn University!
Aaron, we are so proud of you for all you have done and for the person you have grown into.  Congratulations for being a proud Fairhope High School graduate and for successfully completing the rigorous IB program.  Your accomplishments are admirable and your future will shine as bright as the stars.  You are multitalented and we know you will flourish at Auburn because of how much you care about everything you do.  You are kind, friendly and amiable to all around you and that is so important.  We are proud of your devotion to school work, as well as your interactions with teachers, volunteer activities and school clubs. We know that you will carry these traits forward.
Congratulations Aaron and thank you FHS!!!   We love you!
Dad, Mom, Makenzie, Zoie, Nellie, Charlie & Buggy.