Emilee Hall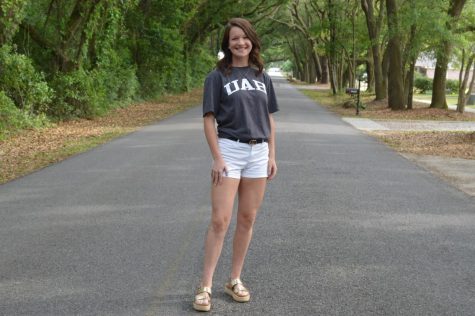 It seems like just yesterday when you were our baby girl and we were thinking how the year 2020 was so far away. And here we are at your final day of high school, it is definitely pictured differently than what we had envisioned. Even though graduation doesn't look like we thought it would you have once again faced it with wisdom and grace.
We have always been amazed at your ability to move forward and overcome obstacles like how you handled moving to a new town at such a young age, you just got right in there and put your best foot forward. You are kind, thoughtful, caring, and have a strong work ethic.
We saw your servant's heart at a young age as well, when you cut your hair and donated it to a child with cancer. Your selflessness in serving church, local & foreign missions, to going door to door to take donations in exchange for homemade cookies to raise money for hurricane victims.
Life has not always been easy, considering you've had numerous surgeries since 4 months old, but, you have been such a warrior in facing whatever comes next. It shows in your academics, sports, and your daily walk.
Congrats to you on your academic scholarship to UAB. We have no doubt you will be a world changer and we look forward to seeing you excel in this next season of life.
Keep your faith strong, and always know you have such a strong support system near and far, and know who you are in Christ!
We love you and are so proud of you!
With Love, Dad & Mom