Faculty Spotlight: Amanda Jennings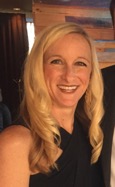 Mrs. Amanda Jennings is a science/chemistry teacher at Fairhope High School. She has been teaching for 18 years and is in her tenth year of teaching at Fairhope. Mrs. Jennings is married to Justin Jennings and they have two daughters named Abbie and Ella.
Mrs. Jennings earned a bachelor's degree in Secondary Science Education from Auburn University and also a master's degree in Educational Administration from the University of Scranton.
Mrs. Jennings enjoys hiking, camping, spending time with family and doing anything outside. Her favorite things about being a teacher is that everyday is different, her student's personalities and questions, she never knows what they're going to say so her classes are never boring. Mrs. Jennings also loves making a difficult subject like chemistry easy for her students.