Should school lunch be free longer than December?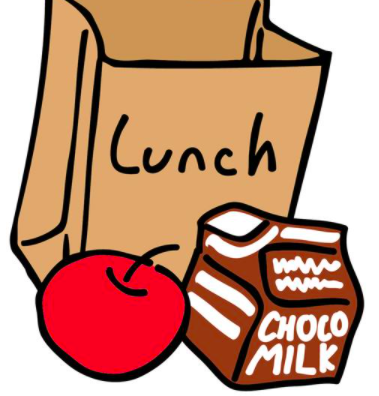 In early September, Baldwin County Superintendent Eddie Tyler made the decision to fund free lunch for until December, but should it be longer? 
We've all heard the crazy stories about cafeteria food, but Fairhope High School is different. Fairhope High School does the best they can to serve affordable and delicious meals everyday. Every lunch served consists of a main dish, vegetable or fruit and a snack.
As shown below are the prices of regular trays. For a student a tray is $3.00, but you can buy as many extras you want. Students at Fairhope HighSchool go to school for close to 172 days. Kids who buy a tray every day are spending at least $510.00 a year on lunch. There is a program called "Reduced lunches". The student and family must sign up to receive a reduced lunch, and there are certain qualifications you must reach. For example some qualifications are the family's outcome, lack of employment, or foster children. In August 2020, the unemployment rate in Baldwin County was 5.2%. 
| | |
| --- | --- |
| All Students PreK-12 | $3.00 |
| Reduced Lunch | $0.40 |
| Adult and Children Visitors | $4.25 |
| BCBE Employees | $3.75 |
| Second Lunch Tray | $3.75 |
As we all know 2020 has been a whirlwind year many families were affected by COVID-19 or Hurricane Sally. Doctor bills and hurricane damage costs are definitely not cheap. For these reasons our county should rethink students having free lunches longer than December. 
About the Writer
Olivia Cole, reporter
My name is Olivia Cole and I'm a Sophomore at Fairhope High School. I am in Project Outreach and have been for 3 years now. I work downtown at Sway, and...