Senior Checklist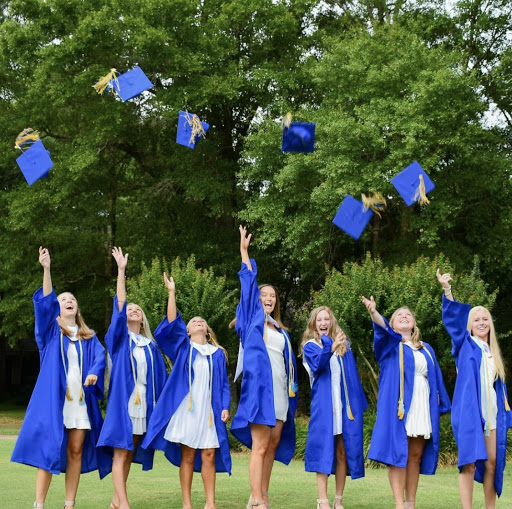 Listen up, seniors! With your last few months as a pirate approaching, here are a few things that you need to know.
Before you get to graduation, there are a few things all seniors should know regarding their future few months of the 2021 school year. Thanks to Ms. Brewton, the senior counselor, we have composed a few dates to keep on your calendar.
The month of May is prime senior-season, therefore, lots of events need to be covered. 
On May 3, all ACCESS classes must be completed by noon. Following that on the fourth, seniors will take their seventh-period exam. Periods four, five, and six will have exams on the fifth. Finally, the first, second, and third-period exams will be taken on May 6. 
No more exams mean the senior picnic at noon on May 6! Later that evening, senior awards will be held at Fairhope First Baptist Church at six pm. 
Did you happen to miss any of your exams? No problem! Exam make-up day is May 7. 
On May 14, there are lots of exciting things happening! First, graduation practice at the field at 8:15 am, then 9:30 breakfast in the cafeteria, and (FINALLY) cap and gown pick-up at 10 am. 
We know that all of our seniors can't wait to walk down the aisle with a diploma in hand, but there are some things that must be completed first! Seniors must take any remaining classes that are required for graduation, as well as pay any due fees. 
Last, but certainly not least, graduation day. Graduation will be held on May 18, at Majors Field starting at seven pm. However, seniors will load the buses at the high school prior. Regarding ticket sales and the number of guests allowed at the ceremony, Ms. Brewton told the Pirateer that "We won't know how the actual ceremony will look until the governor lets us know our guidelines. Right now we are hoping for graduation to look like it did prior to COVID."
One more thing to note, seniors. We love you! The class of 2021 has not only pushed through many limitations, but has inspired us all! Even though your journeys will continue far beyond Fairhope High School, you will always be a part of the pirate family.