FHS Theatre: "Taming of the Shrew"
On October 23rd, the FHS Theatre is coming back with the Shakespearian comedy, Taming of the Shrew. The play was originally written in 1594. The main story follows the courtship of Petruchio and Katherina, a headstrong "shrew." Initially, Katherina completely objects to the marriage but after countless psychological abuses from Petruchio, such as starvation and dehydration. Petruchio performs these abuses in hopes they will turn Katherina into a submissive, ideal wife. The subplot also follows the battle of suitors for Katherina's younger sister, Bianca, who is believed to be the most ideal of women. Despite the somewhat questionable message of the play, it has become an iconic comedy, sprouting multiple showings and re-imaginings, such as 10 Things I Hate About You starring Julia Stiles.
After the troubling year of 2020, the Theatre department seems to be getting an increase in the number of student participants, upper and underclassmen alike. Annie Deakle (12), the current Student Director of the play, believes this is due to the much larger push than last year. "Freshmen are just genuinely showing interest, which is a thing you really don't tend to see." Deakle is a long-time participant of the FHS Theatre department, acting in multiple shows and taking many classes to get to her current position. Her qualifications of being "patient, dedicated, and efficient" make her a perfect choice for this years play.
About the Writer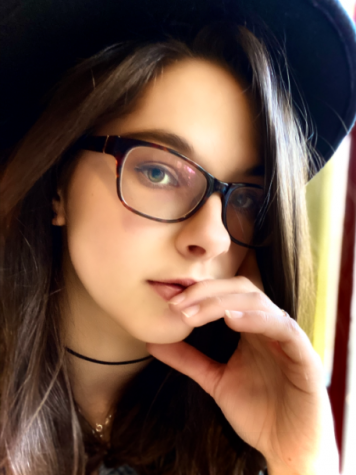 Meredith C. Lee, reporter
Hello, friend!

I'm Meredith. I'm a Junior at Fairhope High School, and I survive off of caffeine and Sour Patch Kids. I am the co-director of the Photography...