The Corona Shutdown
For the next several weeks, and probably for the rest of the year, we are out of school. 
Why? Because of COVID-19, a.k.a. The Coronavirus.
What does this mean?  No social interaction in person. Instead of hanging with my friends, I'm confined to my house with just my family.  I tell myself it's not that bad. On the bright side, we're out of school, but I still have to study for those AP exams in May.
I also now have plenty of time to catch up on things I haven't had time for in a while. I went for a jog, reorganized my room, finished some applications, started a Bible devotional, and napped for the first time in forever, but there are many things I have to miss out on.  College tours got cancelled, my Spring Break trip to Hot Springs National Park was cancelled, and the family road trip to Canada this summer which I have been looking forward to this whole year–cancelled.  It's even worse for seniors. Graduation will probably be cancelled, and many people probably had senior trips planned.  At least our prom was earlier this year. 
It still stinks that sports and band had to cut their season short. I wish everyone would stay indoors over the next few weeks so this virus would come and go. Not only are our social lives being affected, but the virus is attacking our economy. I hear my parents talk about low gas prices, stock prices dropping, and 0% interest rates. I mean, it's nice having gas prices under $2.00, but I want my social life back. I'm not sure how long karaoke sessions with my sister and family-game-night every night will be entertaining. I guess I might start painting and write letters to my friends. It's not like I don't have the time. 
If anyone actually reads this over our break, share your book titles.  Please feel free to comment how you are spending your free time or how this virus is affecting your life. 
About the Contributor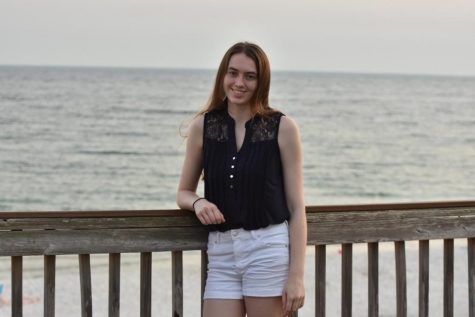 Belle Myrick, reporter
My name is Belle Myrick. I'm a junior and have been on the yearbook staff the past 2 years. In school, I am a member of FBLA, Spanish Club, Girls Service...