Participation in sports important for adolescents
November 30, 2022
The outstanding benefit of sports: proven by coaches, scientists
by AC Ahrendt, reporter
Most know that playing sports as a youth is beneficial for physical health, but the impact of sports has been scientifically proven time and time again by scientists and coaches to be important for non-physical parts of a well-rounded adolescent. Playing sports improves mood, concentration, stress, depression, sleep habits, healthy weight, self-confidence, brain health and leadership skills–not just during the activity, but prolonged to life afterwards.
Basketball and football player in high school, Grahm Barnard, explains how sharing the difficulties of practice, tragedy of losses, and emotions of victory, bonded he and his teammates and strengthened relationships in an unexplainably intimate way. Integrity is something Barnard learned in being exposed to challenging rules and regulations.
"Learning to follow these regulations in a monitored environment encourages adherence to them when no one is watching, and this applies to academics, business, relationships and beyond," Barnard said.
Barnard graduated from Clemson University in 2016, and moved to New York City as a mechanical engineer.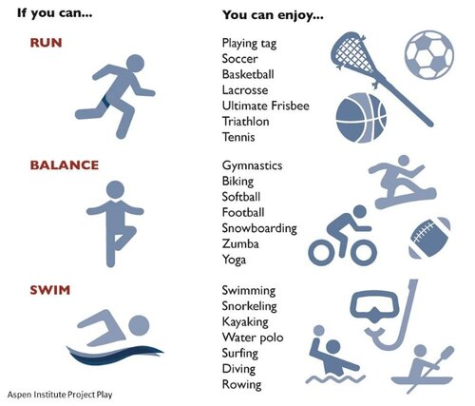 Football and track and field coach, Obie Watkins, believes there are positive influences formed among athletes and coaches. Because of the quality time spent together, Watkins believes that coaching sports allows more time to build relationships [with the athlete] than for teachers alone. Sports play a significant role in academic success for teaching about hard work and determination.
"[In sports] you have to overcome obstacles and dig deep to achieve something you couldn't before," Watkins said.
Another arguably obvious benefit is teamwork skills, Watkins said.
According to "Extreme Physiology and Medicine," being active, particularly when playing a sport, with cardiovascular exercise causes increased blood flow, which has been proven to increase creativity, memory and problem solving, through building nerve connections in the brain.
A study by the International Journal of Humanities and Social Science shows that critical thinking, analyzing and evaluating many factors in an objective way to form a judgment, are improved from both competing in sports and from practicing. 
Athlete, Madison Petrus, enjoyed playing sports of all kinds including volleyball, tennis, swimming and horseback riding. She mainly focused on her equestrian abilities, competing competitively in hunter jumper events for ten years. Horseback riding is one of the few sports that focuses on individual competition rather than as a team. Despite this, Petrus emphasizes the relationships and connections she has made with people from all around the country when traveling for competitions.
"Sports teach you not only how to root for yourself, but how to root for others and even after that time of your life is done, that feeling of camaraderie is never over," Petrus said.
The slower and more enduring types of exercise responsible for building muscle, maintaining a healthy weight, and making everyday life much easier are essential. On the other hand, exercise that utilizes speedy reflexes helps with cognitive performance in life, especially when under pressure.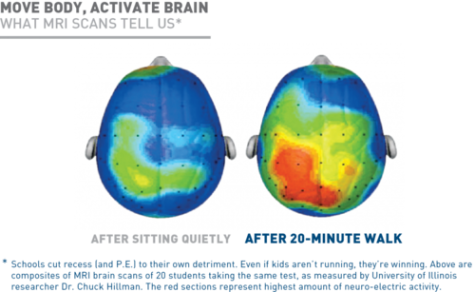 Activities like running with the team, or waiting on the bench to be put into the game, create opportunities for youth to engage in social activity and relate to one another easily, and with less stress, because the athletes are simultaneously focusing on an activity. Awkwardness is difficult while actively passing a ball. This boosts self confidence and lowers insecurity, a widely known battle for teenagers.
Senior wrestler here at FHS, Ben Shaw, says he appreciates the one on one competition in wrestling, as he has full control and responsibility of the results of the match.
"My goal in all matches is to wrestle to my best ability and keep constant pressure on my opponents. I try not to get caught up with winning or losing. I've learned that if I wrestle the whole match to the best of my ability, then success will come," Shaw said.
When going through significant amounts of training for a competition and forcing work excessively, concentration and perseverance skills increase to help in many aspects of life.
Basketball Coach George Gilson is a former college athlete. "I love the game, but most importantly, I love watching the kids interact," Gilson said.
Gilson also believes basketball teaches the athletes about rules, teamwork, commitment and developing good character.
Comparable to numerous tasks in life, one size does not fit all, but a minimum of 20 minutes of activity, preferably outdoors, has been scientifically proven by medical journal, Extreme Physiology and Medicine to be beneficial to health.
"We do know that moderate aerobic exercise increases the amount of slow wave sleep you get. Slow wave sleep refers to deep sleep, where the brain and body have a chance to rejuvenate. Exercise can also help to stabilize your mood and decompress the mind," Johns Hopkins Medicine online site said. This process of relaxing the mind is essential to naturally fall asleep.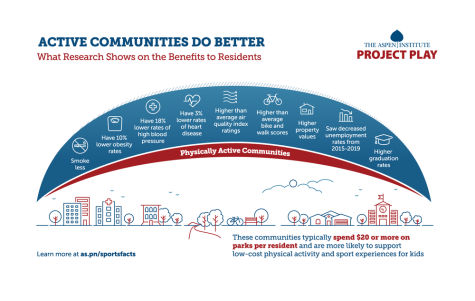 The actual exercise lowers anxiety and depression, while everything around it from supporting a team and dealing with losses builds a well rounded and confident individual. A study found that children who reported no exercise were twice as likely to have mental health problems.
Petrus explained how she learned to hold herself accountable for her successes and losses. She also learned that in the long run of life, "you are competing against yourself," not always others.
"As everyone from my barn competed against each other, I learned that my goal was not to beat them or show them up, but to put my best foot forward and hope that they would do the same. I think this lesson is one that can only really be developed through sports and is vital to personal growth," Petrus said.
Petrus' trainer Mikhal Newberry once gave her advice.
"You never win if your competition did not do their best," Newberry said.
Success is a personal journey, only measured personally. Invaluable life lessons are hard to escape in the atmosphere of athletics.
When engaging in athletic activities, especially cardio, the body releases endorphins, dopamine and serotonin. These hormones are natural mood lifters that assist in keeping depression and stress at ease, and leave individuals relaxed and optimistic after a workout.
The scientific journal, Frontiers in Cardiovascular Medicine proves that combining cardio with muscle strengthening endurance work is ideal for overall benefits. 
All in all, playing sports forms a well rounded, happy and healthy individual.