Varsity boys' basketball powers through season
November 30, 2022
Pirates Score Back-to-Back Wins So Far in this Year's Season
by Florence Beasley, reporter
FAIRHOPE, Ala.- At only eight games in, the varsity boys' basketball team has an undefeated record of 8-0.
This past Tuesday, the team played Mcgill-Toolen defeating the Yellow Jackets with a final score of 56-55.
Assistant Coach Cameron Koehler loves to see how the boys improve with each start of the season.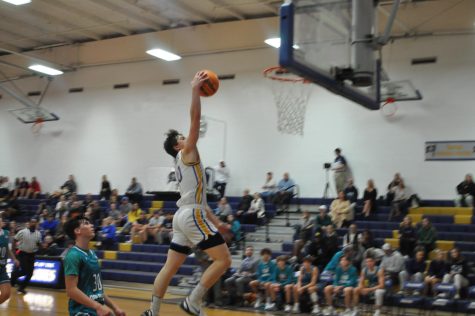 "We put a lot of work and time into becoming a better team. Seeing guys improve and become better players over the course of the summer is great to see," Koehler said. "Also getting out and traveling around the state to compete is great to see how well we measure up to opponents from outside the area."
Koehler pushes his players and feels it's worth it when his players are fortunate enough to play at a college level.
"It's a great feeling when a player finally receives interest and can pursue playing at the collegiate level," Koehler said. "The recruiting game has changed so much over the years, it takes every little bit of effort to get players recruited to play collegiately."
Coaching is always fun for the team and the coaches. Even if in a slump, the team is expected to pull through and devote their hard work to all the games.
"There is always an obstacle, whether it be team chemistry, tough opponents or slumps in a players game regardless it makes the coaching side of the game that much more fun," Koehler said. "If everything went according to plan the games would be boring, being able to adapt on the fly and correct mistakes make coaching fun."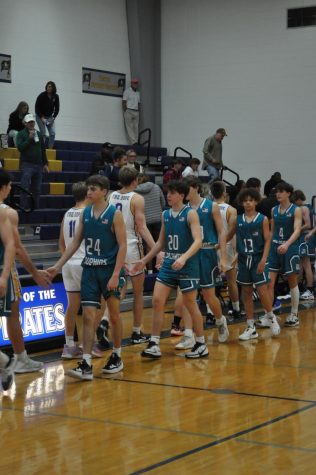 A big season is ahead for the varsity boys. Coaches have high expectations and lots of support for their team as they continue this season.
The team plays at home against St. Paul's Episcopal Friday, December 12, at 7:30 p.m., and coaches expect them to give it their all.