Cooking made easier with these kitchen gadgets
February 10, 2023
Kitchen gadgets to the rescue
by AC Ahrendt, reporter
For people who are not chefs, cooking is a duty for their family, a dread at the end of the day, or maybe a hobby. 
Personally, I find cooking a satisfying and rewarding way to use both the left(orderly) and right(imaginative) sides of my brain.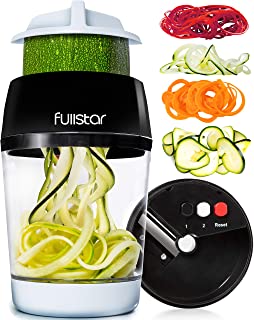 One of the most famous celebrity chefs, Gordon Ramsay, raves about his hand held veggie spiralizer used for making zoodles(zucchini noodles). Ramsay the spiralizer in a variety of television shows. This gadget is pretty self explanatory: hold the vegetable against the blade and press firmly with rotating your hand. Veggie Spiralizer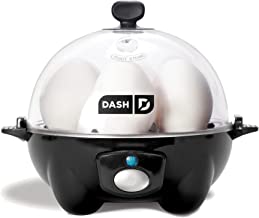 Sophomore Jillian Surla raves about her Dash Rapid Egg Cooker and its versatility. Surla is not the biggest homechef, so the egg cooker makes egg-making quick and easy. The opportunities are limitless; she makes omelets, hard boiled eggs, soft boiled eggs, poached eggs, deviled eggs, egg salad, eggs benedict and more!
"It only takes seven minutes. You can leave and do an errand or go to the bathroom. Then come back and it's ready! Surla said.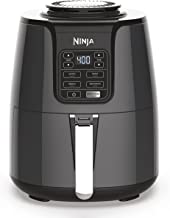 Egg Cooker
Arguably one of the most recently popular kitchen essentials is the Air-fryer. Now, it has more uses than just chicken. It can prepare anything from pizza and chicken to apple delicacies and donuts.
Sophomore Florence Beasely explained how well the machine, "toasts [her] grilled cheese and cooks chicken." It's a lot easier than her old oven and also makes less of a mess. Air Fryer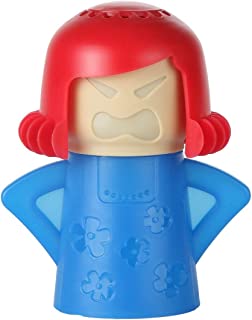 One of the most common reasons people do not enjoy cooking is because of the mess. They simpy do not believe the result is worth the clean-up. Luckily, if the mess is isolated to the microwave, the Angry Mama Microwave Cleaner can solve the problem. All you have to do is fill Angry Mama with water and soap then put her in the microwave for 30 seconds. After she has sprayed all of the interior, it is amazing how easy wiping away the gunk and grime has become. Microwave Cleaner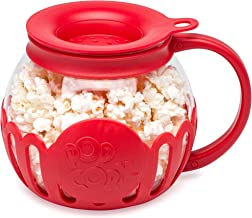 Another useful and fun gadget is the Microwave Popcorn Popper.
"It comes with a measuring cup and all you do is fill it with kernels then pour it into the pot and microwave it for a couple minutes." said sophomore Sydney Estes.
Estes enjoys a late night or after school snack much easier with her Microwave Popcorn Popper.
"It's made me healthier because I can buy raw corn kernels rather than the pre-packaged bag, and then add my own butter and other ingredients." Microwave Popcorn Popper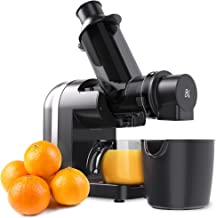 Junior Mckenzie Hartzog finds herself happily busy with track and AP classes, and her juicer helps her make healthy choices as a high school student.
"It separates the pulp from the juice. Using it makes me feel like I am getting more vitamins and nutrients," Hartzog said. Juicer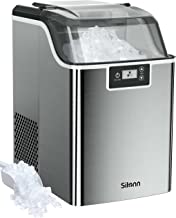 Everyone knows that the Sonic ice is far superior to any cube or semicircle shaped ice out there! Junior Ella Traylor loves her pellet ice maker
"You can bluetooth the machine to your smartphone, change the temperature, and connect to wifi. It's very fun!" Traylor said. Pellet Ice Maker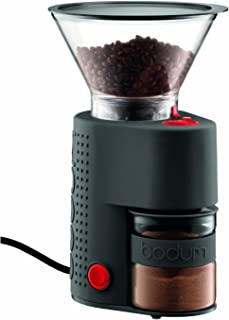 Three quarters of the United States drink coffee, and the coffee connoisseurs know that freshly grinded beans make a big difference in the taste of this aromatic beverage.
"I love it because you can change the size of the coffee grounds: either more fine grounds (for strong drinks like espresso) or coarse grounds for less defined taste. The taste is very fresh and authentic too," said everyday coffee drinker Audrey Small.  Coffee Grinder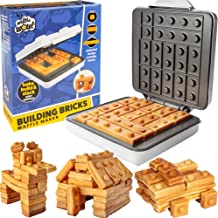 Christopher Wood appreciates the kitchen staples. Wood uses a waffle maker to toast sandwiches rather than the toaster or pan.
"The waffle maker is more efficient; it evenly heats everything," Wood said. This gadget adds significant value to anyone's kitchen, for it can be used for waffles, eggs, cinnamon rolls, sandwiches and so much more. Waffle Maker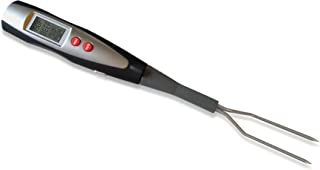 One of famous chef Emeril Lagasse's favorite gadgets is a meat fork with a digital thermometer. Because precision is required when cooking meat, this fork is the perfect instrument. Whether you are cooking pork, chicken, or steak, this fork will alert the user when at the desired temperature. Digital Fork Thermometer  
Whether you want to supercharge your smoothie, add the perfect topping to a dish, or just throw something in the oven, these tools can get you there! All in all, cooking and baking may or may not be your forte, but with experience and the right kitchen gadgets, nothing is holding you back!