IB, highest level of education at Fairhope High School
February 14, 2023
What a student should know before joining IB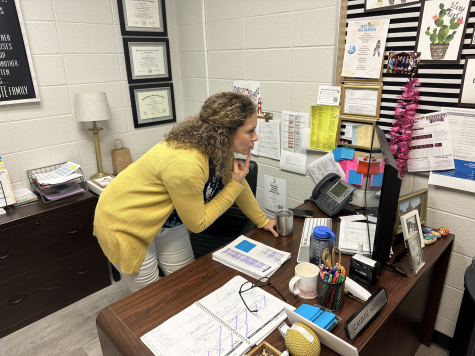 by Will Allison, reporter
International Baccalaureate (IB), is the highest level of education a student can receive at Fairhope High School. It might be tough, but it looks the best for colleges out of any of the types of courses at FHS. So, if a student is up to the challenge, then it's definitely worth taking.
According to IB counselor Cammie Adams, "Students have to apply before the upcoming school year, they fill out an application and answer some questions."
Additionally, they also look at students' transcripts coming out of the middle school into the ninth grade, and they have to have enrolled in all of the honors level courses ninth graders have to do. Only about 90 students are currently enrolled in IB, so getting in isn't exactly common.
Adams said that while "AP(advanced placement) just brushes the surface of certain topics, in IB we are able to slow down and go much more into depth."
The methods of testing are also different. According to Adams, AP requires much more "memorization and regurgitation" while IB is more about showing what you know about a topic.
Adams said she would recommend IB to any students who want to challenge themselves with what is basically college-level work, students who want to move on to four-year institutions and students who want their first year of college to be a "piece of cake."
IB junior Edison Dao said that IB work is "very expository" in comparison to other courses. Not only does it go much deeper into topics, but it also "asks for much more personal thoughts and opinions in learning."
The work is certainly stressful, and he and his peers lose two to three hours of sleep compared to other students. However, neither he nor his peers regret joining IB and the work is still doable, even if it is challenging.
Dao said his hardest class was chemistry, with calculus as a close second. His favorite classes, on the other hand, are English and history. He said this is because He is able to give more argument in his work, as well these courses demand him to explain his thinking process, while in science and mathematics, he instead has to follow a formula or series of steps.