Fairhope High School prepares for the first game of the school year against Spanish Fort
August 30, 2022
Battle of the Blackouts: FHS vs. Spanish Fort
by Ellery Scott, editor in chief
FAIRHOPE, Ala.–As the Fairhope High School Pirates geared up to play their long-time rivals, the Spanish Fort Toros, players and coaches were getting ready for a game that was sure to be exciting. Both players and coaches described how they were preparing for the first football game of the 2022 season.
Football Coach Vaughn Maceina hopes the team can compete and play as hard as the team last year.
"I think the team's strengths are attitude, resiliency, and toughness. The first game is always hard to predict but, I knew we would play hard and give it our best shot," Maceina said.
The players seem to be equally as excited as their coaches.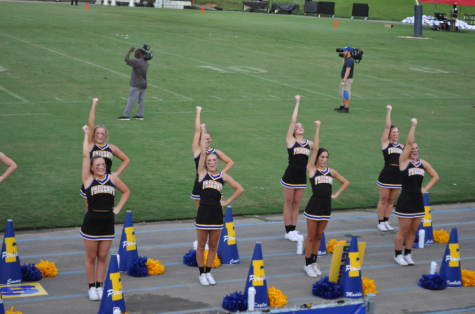 Senior Mickey Herrick has been playing football since the age of 5. He plays center and loves the brotherhood that it creates.
"My uncle and my mom [are my biggest inspiration]," Herrick said.
The coaches have affected him like father figures and he always keeps a mindset to play 150% and for God on the field.
"Our team this year [is one that I admire]."
He wears a chain that he has dubbed his good luck charm and thinks the Pirates will win the game 100%.
"[This season will have] ups and downs but will definitely be a great team and a great season to watch," Herrick said.
Senior kicker Ryan McNeill has had a similar experience on and off the field.
Ryan McNeill started playing in the ninth grade because his friends convinced him to.
"Luke Freer, a 2022 FHS graduate [is my biggest inspiration]," McNeill said.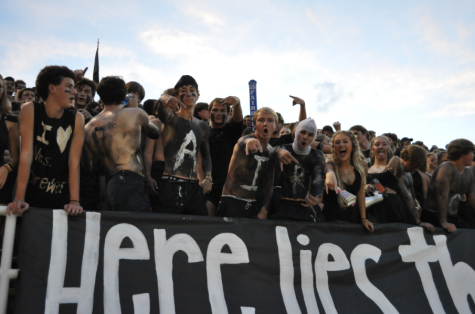 When he is under pressure, he has to stay calm and focused to make sure he does his job and kicks well.
"Before games, I like to stretch," McNeill said.
As far as the upcoming game, McNeill said he thinks the game is "going to be good"  and has confidence in the team to come out with the win.
Of course, no game would be possible without FHS Principal Jon Cardwell. As principal for the last 10 years, Cardwell has supported the program.
"When we have teaching positions open, we always consider coaching needs, and have hired many people this year to teach and coach, not only football but many other sports," Cardwell said.
He thinks that the Pirates have a good football team this year and that they focus on doing things the right way over winning.
"In my experience, if you do it the right way you will win," Cardwell said. "[Not just football, but] cheer, band, majorettes, the PirateNationLive crew…everyone demands excellence. It shows," Cardwell said.
He is always happy to lend support to the team and to anyone who needs it.
The Pirates walked away with a season opener victory over the Toros 34-28.