IB students, teachers strive for international success
November 30, 2022
Achieving more than ever before
By Jillian Surla, reporter
FAIRHOPE, Ala–International Baccalaureate (IB) programs in high school can be a bit difficult to understand. This is especially true if a person has recently graduated from middle school.
The IB program provides numerous opportunities for students to accelerate their learning and comprehension. Fairhope High School has an excellent IB program that high school students should consider participating in.
"The IB curriculum is recognized internationally in over 140 countries as the standard that will allow a student, upon graduation, to be successful in any university, in any country," said Catherine Coleman, the only English IB teacher for sophomores through seniors.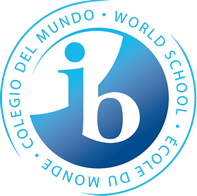 IB is only available to juniors and seniors, but sophomores and freshmen can participate in the Pre-IB course, which prepares them for the program.
"IB is taught at a faster pace and goes over some more complex topics [which is not offered in honors classes]," said Audrey Small, a Pre-IB sophomore.
Cassidy Frater, a Pre-IB sophomore, says the assignments she receives in the Pre-IB program are similar to the assignments regular Honors students receive. "But, Mrs. Coleman does make sure that we get assignments that are similar to what we will be asked to do in the IB program," Frater said.
The IB program at FHS provides many classes, ranging from English all the way to dance. IB students have many academic options. The program offers all core classes, as well as arts and language classes. FHS has "increased our offerings quite a bit over the years," said Coleman, so imagine what kinds of classes of classes they'll offer in the coming years.
"It's just great to know you're a part of something known for sending people so far away– most of the time, we have the same teachers for multiple years, so we all form a sort of bond that I think a lot of other students miss out on," Small said.
Aidan Berry, a Pre-IB sophomore says the IB program helps students learn many skills. "It provides an environment to thrive and improve," Berry said.
IB students learn valuable skills such as time management, public speaking, and strategic critical thinking. These are frequently the abilities that IB students use to make college seem so simple.
"The challenges IB has presented have forced my linguistic, problem-solving, and time-organizational skills to grow with such a difficult curriculum," said senior IB student Sunny Bedford. "I truly feel that I and my peers are the most college-prepared class of students on campus."
There are many lies and myths that surround IB that could deter a student from wanting to join. The most misconstrued is the myth that students in IB don't have any free time. This is untrue. IB students grow a bond with their peers and student body "that other students don't have," said Small.
Another myth is that IB students cannot participate in sports or have jobs because they won't have free time. This is also untrue. Coleman says many students have jobs in addition to sports as well.
"Now, because [IB students] participate in all of these things, they learn the value of time management. It is one of the most valuable lessons they learn in the IB program," Coleman said.
Similar to IB, FHS offers an Advanced Placement [AP] course. The AP program offers similar classes with similar assignments. However, in IB, all courses must be at the IB level, whereas in AP, one may choose which AP courses to take. Furthermore, IB students are required to do two tasks: the extended essay and 150 creativity, action, and service [CAS] hours.
"They are both challenging, but IB is considered to be the highest level of rigor offered to students. As a result, a qualified IB student may possibly be granted more consideration by colleges than an AP grad who could have taken IB," Coleman said.
IB is a wonderful option for students who want to thrive in the college and work environment, and students should consider joining it.
"While it is a lot of work and pressure– we're all in it together. It's like an IB family and I know that graduating from the program will help me get to where I want to be after high school," Small said.