Experts aid students' search for college
February 9, 2023
So it's time to apply to college…
By Jillian Surla, reporter
When staring down the rabbit hole traditionally known as finding and applying to college, some students end up freezing. Some may turn around and find a different path, but others might try to build themselves a bridge to cross it. But, without a blueprint, how do they figure out how to make it across?
Finding and applying to college is difficult, and some students don't know where to start. They have to think about the tours, the scholarships, the paperwork, the essays and so many other things that it makes their head spin. So, experts have shed some light on the topic.
Finding the Perfect Fit
When applying for college, University of Alabama in Birmingham student Kaden Surla, my brother, kept his desired major of chemistry and his future job as an FBI forensic scientist at the forefront of his mind. He searched for colleges that offered a good chemistry and forensic science program, and after only touring two colleges, he struck gold.
Surla's priority was to be able to study under the best professors and be near places where he could potentially work. He got exactly what he wanted when he found that UAB has the perfect forensic science program and an FBI headquarters across the campus.
"UAB provides a lot of resources for my major and minor, and it definitely puts me on the path to becoming a great forensic scientist," Surla said.
Knowing what one's future career will be is the first step to finding a college. Sometimes, though, students find it hard to know what they want to be.
When having a difficult time finding the right career, senior counselor Treavie Ainsworth directs students to the career coach. They advise students to look at what their favorite school subjects or hobbies are, and then start to think about what they would enjoy doing for the rest of their lives.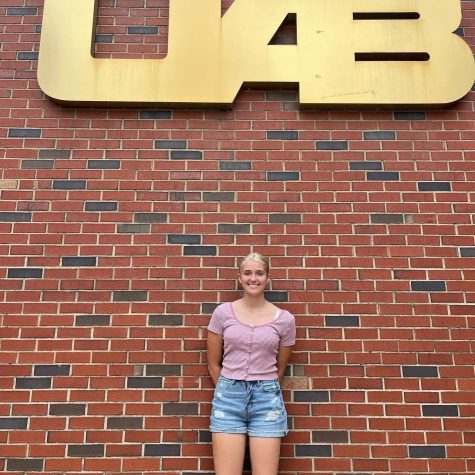 "I have students that apply to colleges simply because they've always wanted to go there, or it's their favorite team. Then they find out the college doesn't even offer their intended major," Ainsworth said.
Long before UAB student Shea Reierson applied for college, she toured more than ten different schools when her older brother was searching for his. She felt that she received an advantage in what she needed on her campus and dorms by touring so many colleges. When it came time for her to start touring for her own college, she narrowed it down based on her preferences.
Reierson paid close attention to the colleges that worked best for her major, minor, location and which colleges offered her scholarships. She ended up attending UAB with a full-ride scholarship and a school that fits all of her preferences, even though it's a 10-hour drive from home.
"When I told my friends and family that I was moving all the way from Chicago to Alabama for college, they all thought that I was joking at first," Reierson said.
After the students figure out what their major will be, they will also have to know what is important to them on campus. One of the most effective ways to figure this out is to tour them. The three places students should prioritize in tours are the buildings, common areas and dorms.
Students should tour the buildings they will be spending most of their time in and ask themselves a few important questions, such as if they feel comfortable and if the buildings have the correct resources for them.
They should also tour the common areas, where they will be spending their downtime, and ask similar questions about their comfort and recreation.
Where they sleep is the most important, so they should also tour the dorm and its rooms. Some questions may be if they will share a bedroom, or if they have enough privacy or security. 
With each tour, the student will start to narrow down what they want in their schools and campus. Eventually, they will find the perfect fit. 
Sending in the Application
Fairhope High School senior and the soon-to-be University of South Alabama freshman Zach Amsberry felt that it was difficult to get all the pieces together, but that the actual application wasn't too bad. In order to apply, he needed his ACT score, an official transcript from FHS, and his social security number. He applied online and received help from his parents when he got confused.
Amsberry was accepted four days after he first toured USA, and he was ecstatic when he saw the email saying he got in.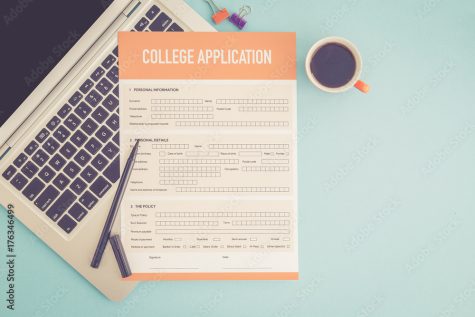 "I ran out of my room as fast as I could to tell my mom!" Amsberry said.
One of the common mistakes Ainsworth sees students make is not following through. Applications sometimes require follow-up by email, and if the student doesn't check their email often, they could miss out on the opportunity to attend that college.
Senior Mars Bancroft applied to eight colleges before getting accepted to Auburn University. Out of all nine applications, Bancroft felt Auburn's application process was the most straightforward and easy. Bancroft did say the application process had a lot of writing, though.
Most college applications are online and able to be found if the student searches the school on any search engine. From there, students can find the 'apply now' tab, create an account and read the directions. Applications are self-explanatory if the student thoroughly reads the directions.
Each application requires something different. Some required portfolios, while others wanted videos or even interviews. A big help is to submit a letter of recommendation, which helps the college know what other people have to say about you and your ethic.
Students should consider applying for scholarships or FAFSA to lower the cost of college. Scholarships are found everywhere, and students can sign up to receive emails about them if they attend informational college events. They can also find them on the Fairhope High School website.
"My application was easy, but I wish I applied for more scholarships," Surla said.
It's also recommended that students apply to three reaches, two matches, and one safety college. A match is a college where the student's SAT or GPA falls within the 25 to 75 percentile, a reach is where it is below 25, and a safety is above 75.
Staying informed about finding and applying for college will prepare students for what they see down the rabbit hole. This time, they will have the blueprints.