Fairhope Dance Collective prepares a dance of emotions
April 20, 2023
Ready for the real thing
By Jillian Surla, reporter
FAIRHOPE, Ala.–After months of planning, late hours and exhausting practices, the Fairhope Dance Collective is finally ready to perform their showcase "Emotions." The dancers hope to present a moving emotional roller coaster with each step.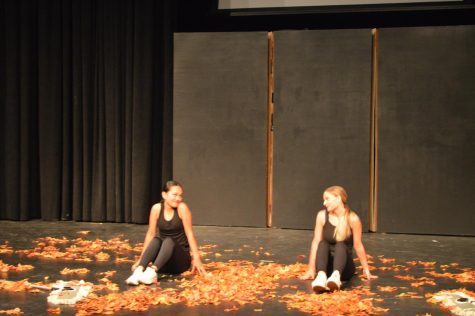 "This showcase is meant to display many emotions that we all go through. Dance is a way to express yourself in a way that isn't verbal, and this semester our director wanted to showcase that," said senior Ava Hedge, a Fairhope Dance Collective company member.
The dances take months to perfect, with additional rehearsals leading to the performance. They started practicing after coming back from Christmas break, and have even had rehearsals during Mardi Gras break and other spring semester holidays.
"Of course learning the dance is stressful, it's a show. However, it's incredibly worth it because it's what I love to do with who I love to do it with," said sophomore Jillian Nichols, a Fairhope Dance Collective company member.
When the dance is finally up to dance instructor Cody Rawlinson's standard, he programs light cues and prepares the Black Box for guests and the dancers to get used to the space. They attend a tech rehearsal a week before the show and have a dress rehearsal the evening before the showcase.
"After that, it's full speed ahead!" Rawlinson said.
This year, though,  the costumes are quite different. They were created through a combination of the dance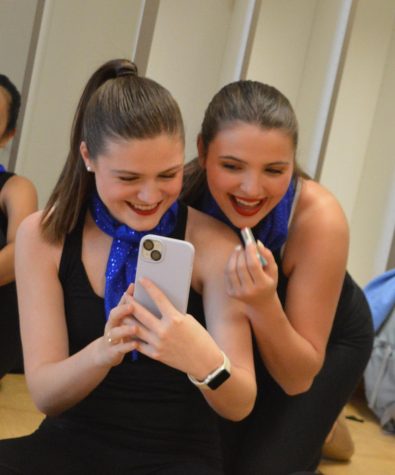 department's funding and the individual dancers' opinions. The dancers have costumes ranging from all black to bright, vibrant colors– some even wear wigs.
"My favorite costume is my 'Anxious' costume, which is a sundress," Hedge said.
The showcase will feature many different types of dance, not just one. It will include a combination of commercial jazz, contemporary, jazz, hip-hop, musical theatre and tap. Every dance has a different emotion connected to it, and the dancers hope to show their ability to express themselves.
"I love performing all of the emotions, but my favorite would have to be 'Greedy' which is our Musical Theater dance," Hedge said.
The long-awaited showcase is finally ready to be performed and the dancers could not be more excited to show what they can do. Tickets are available on gofan.co for Tuesday through Thursday or for the school performance on Thursday during 4th period.
"I am extremely excited for everyone to see this show! The hard efforts of the dancers are about to pay off, and I could not be more pumped!" Rawlinson said.