Swaying to the Song: The Alma Mater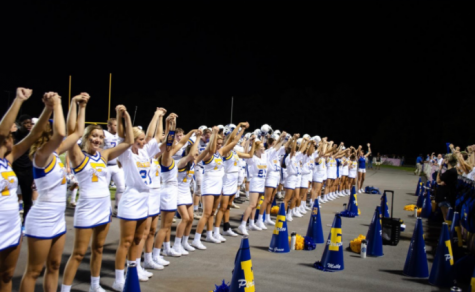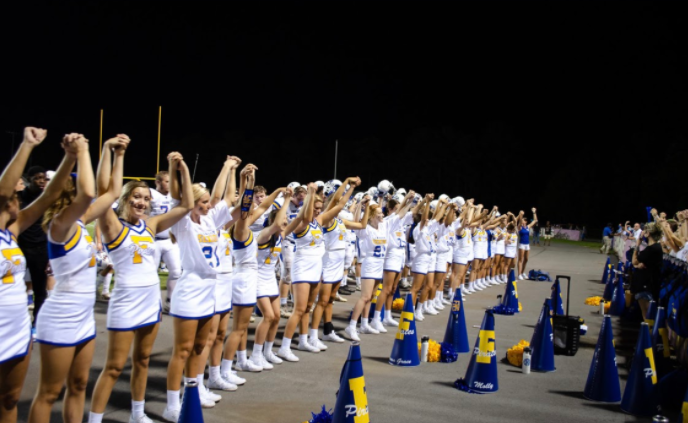 2020 looks different, but many things have remained constant- one being our Alma Mater. Our school song is still being used as a unifying heartbeat among us all. To learn more about the Alma Mater, we spoke to Mrs. Mary Nelson, a former FHS chemistry teacher and unofficial guardian of FHS history and tradition.
In 1936, Mrs. Rola Gooden (then resident choir director at FHS) went to the members of the senior class and asked if they would like to have an Alma Mater. Of course, they said yes and decided to create one. The seniors, with the help of Mrs. Gooden, wrote the Alma Mater and set it to music. This was also the year that the school colors (blue and gold)  and the FHS Pirate mascot were adopted by the senior class. 
As time has passed, the band began to play the tune while the students sang the words. The swaying and holding upheld hands was just a natural progression as more students learned the song. Singing the Alma Mater has remained a tradition throughout the years – originally sung mostly by the seniors. At some point (date unknown), the song began to be sung at the end of FHS football games by the students and players. Win or lose, it seems like an appropriate way to honor the Pirates. 
This year has been a change for us all. However, there's one thing that remains a constant at Fairhope High School: our students and their school spirit. The students are the school's pride and biggest advocates. As we raise our hands and sing the Alma Mater, we sing for the classes who've gone before us and the ones to come.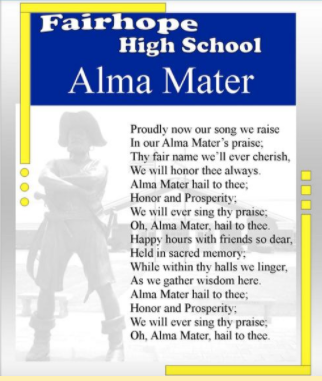 Regardless of this crazy time – through thick and thin –  we all remain part of the Pirate Nation forever.