October 30, 2020
Cross Country and Swim Team How has the pandemic affected...
October 28, 2020
Football and Volleyball A followup to our fall feature...
Fairhope Volleyball Girls Heading to Regionals!
October 23, 2020
In 2020 many things have changed about sports,...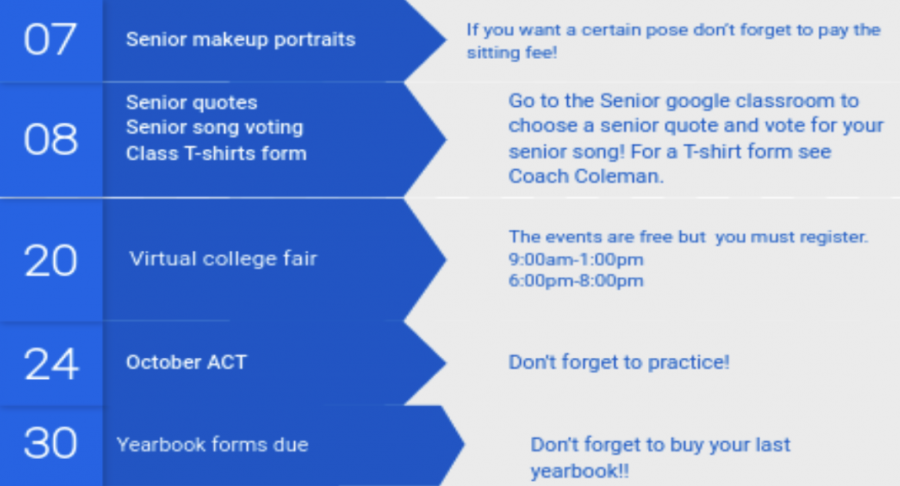 Attention seniors! It's a very busy year for y'all with tons of important things that need to be done. Click here to see all the important information you need to know and extra...

Loading ...