FHS Buccaneer Band Wins Big at South Alabama
On October 23, 2021, the Fairhope High School Band won first place in their entire division and proved to all just why they're called "The Pride of the Eastern Shore."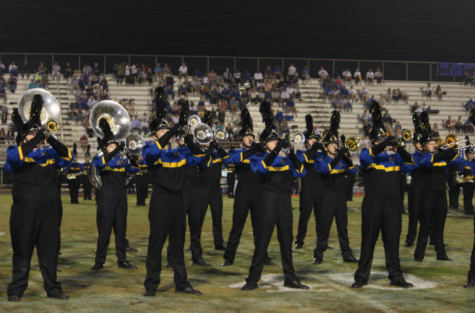 Before ever leaving for the competition, band and color guard members arrived at FHS at 11:30 am. They practiced until 1:15 pm and then got ready to compete. Leaving for the stadium at 2:20 pm, there was no doubt that the Buccaneer Band was ready to show the panel of judges what they had been working on since the summer. The band arrived at the Hancock Whitney Stadium, home of the South Alabama Jaguars, and excitedly waited to show off the hard work put into practices and football games alike.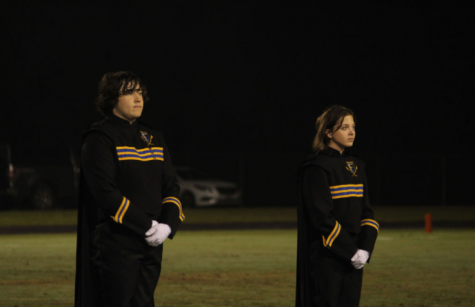 The Fairhope High School Buccaneer Band competed at the South Alabama Marching Band Championships (SAMBC) against six other schools in their division for the title of best in class. After watching countless bands compete all day, it was finally their turn. Taking the field, Drum Majors Caroline Tapscott (12) and Zachary Howell (12) got their band into position. The Pirateer interviewed both drum majors about what their experience was like.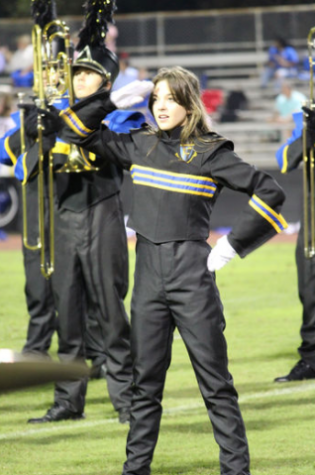 Both students have been in the band since their freshman year. "My favorite part was when the announcer announced our final victory in Class C and getting best drum majors in the overall competition!" – Caroline Tapscott.  You heard that right! Zachary Howell told The Pirateer "(his) favorite moment was when (they) finished the show and (he) got to turn around and see the crowd of cheering fans in the audience. It was amazing and a perfect competition experience."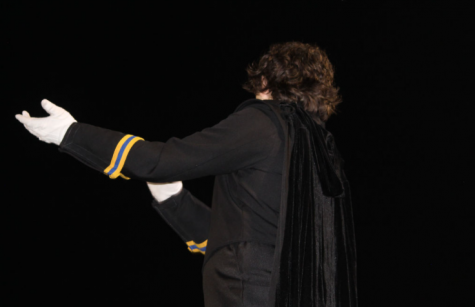 Speaking of best overall, we spoke to Meredyth Petersen, the FHS Band Director, about the statistical side of preparing for the SAMBC. "The band won best in class in winds, a category for woodwinds and brass together, best in class for percussion, and best in class for color guard." Not only did the band win in sub-categories, but they also won best in class in their entire C class division. In order to be classified as a class C, the band must be made up of 61-90 winds.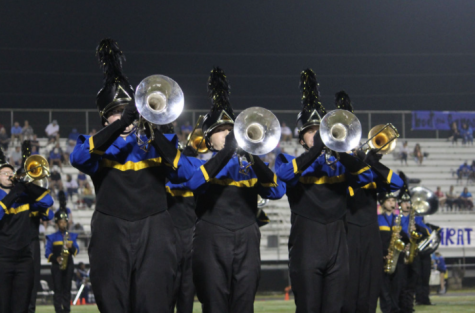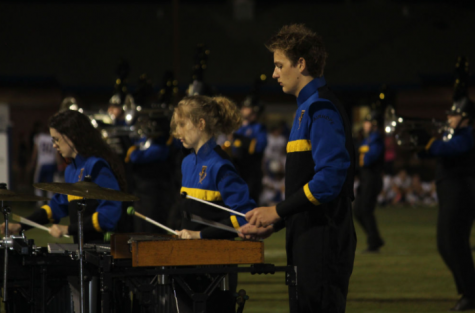 "They compile all the scores together and all of the individual components to get best in class.  First place is having the top score of adding all of it together." The band had a rigorous process of preparing for the competition season. "This all actually started back in July. We had a week of music camp, where we were just working on learning the music, and then we had a full week of what we call "band camp" when we were all here where we started at 9:00 am until 8:00 at night. That's where we start learning "the drill" – that's what we call how we move around the field and learning how to march because half the band had not marched. All the sophomores and freshmen had not ever marched before this year. Once school started, we practiced twice a week. We've been preparing all season." In terms of the day of the SAMBC, there was a plan in place to make sure that everything ran as smoothly as possible. "The actual day of, we met here (FHS) and just had a short practice in the morning – just to kind of warm-up and hit the couple of areas that we needed to and run through the show. Then, we traveled over to Mobile where the band was then able to watch some of the other bands that were going on before us before we started preparing for our performance. That's when we were able to be in the new stadium at South Alabama and use those facilities." The show theme for the 2021-22 season is called Till Death Do Us Part. "We're telling a story and all the music that we are playing portrays a couple that is in love but, for various reasons, is not able to be together. For example, our opening is "Romeo and Juliet" – everyone knows that story. Our ending is "Elsa's Procession to the Cathedral," which is from a Wagner opera in which they are also not together."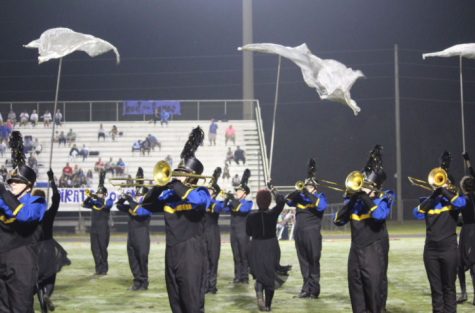 The Pirateer also wanted to get some information and perspective from the students that performed in the band and color guard that day.
What instrument do you play and what section are you in?
"Trombone and low brass section"- Sydney Gray (9)
"Vibe and drumline/front ensemble"- Grace Worsham (11)
"Baritone and low brass section"- Lora Beeco (11)
"Flute/piccolo and the piccolo section"- Chandler Little (11)
"Saxophone/bass clarinet and the saxophone section"- Robbie Lee (11) 
"Color-guard and the flag line in color-guard"- Annabelle Bedford (11)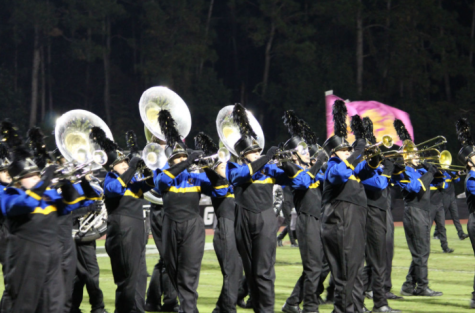 "Mellophone and mellophone section (section leader)"- Kelsey Cooper (11) 
How long have you been a member of the FHS band?
"1 year"- Sydney Gray (9)
"3 years"- Grace Worsham (11)
"I've been in the band since 6th grade when I first started playing the clarinet then when I transitioned to high school, I began color guard."- Annabelle Bedford (11) 
"3 years"- Liam Blackledge (11)
"I have been in the band since 6th grade and I am now a junior, so that makes about 5 and 1/2 years. I have been in marching band since freshman year."- Kelsey Cooper (11)
"4 years"- Adler Rux (12)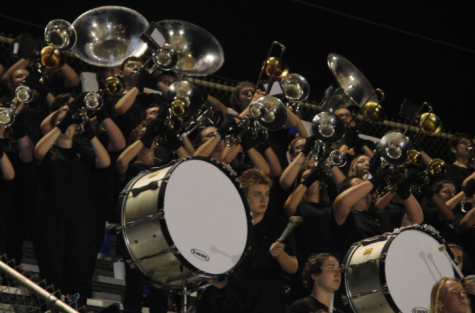 What was your SAMBC experience/favorite part? 
"Seeing everyone come together as a band and put on an amazing performance."- Sydney Gray (9)
"My favorite part was the excitement and comradery the band had during the awards."- Lora Beeco (11)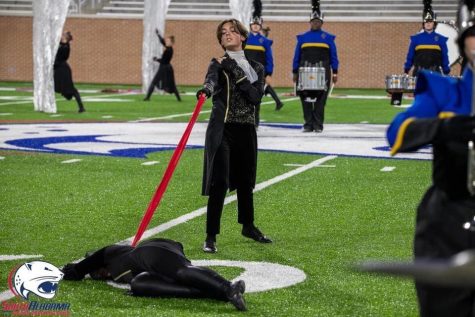 "For me, my favorite part of competing at the SAMBC was being able to see how much our hard work this season paid off. After hearing our results, I remembered back to where we were at the beginning of the season, in comparison to where we are now, and our band has really made huge progress. I'd say this competition was a success!"- Chandler Little (11)
"My favorite part of band is getting to hang out and play music will all my friends."- Robbie Lee (11)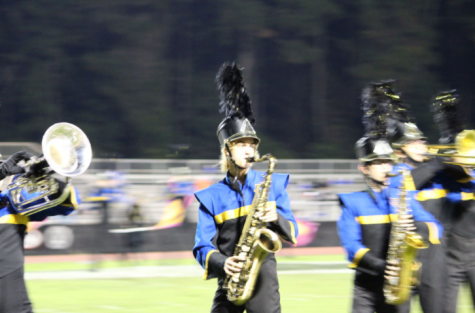 "My SAMBC experience was amazing! I thoroughly enjoyed the camaraderie among band members and the love and encouragement that radiated all around. We may have been competing against each other but we all were on common ground; we understood the work it took and respected and cheered on for each other. My favorite part was our performance. It was amazing to show everyone our show, something that I and our band have worked so hard on for months, and getting the credit and praise that every single band member deserves is  truly gratifying!"- Annabelle Bedford (11)
"My hamburger and winning!"- Adler Rux (12)
"My personal favorite part was when we finished the show. I was so out of breath and exhausted, but when everyone was screaming and clapping because of the show we put on, it was the most liberating feeling in the world. I felt like we, as a band and family, could take on anything together in that moment."- Katie Wallace (11)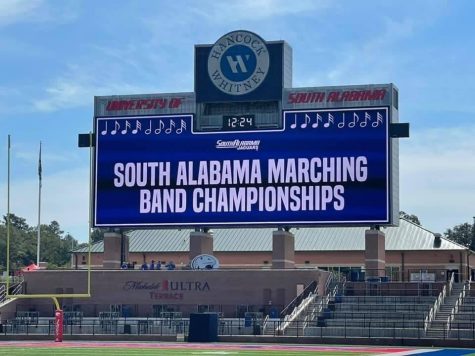 We couldn't be any prouder of our Buccaneer Band and their hard work. These students inspire all at FHS to work for what they want and to keep pushing through challenges in the way. To all of our band seniors: Thank you for all of the hard months, days, hours, and minutes spent putting in the effort to make this show – and all shows before it – the best that it can be! We truly appreciate your passion and love for the music. May it stay with you wherever go.