FAIRHOPE, Ala.– For fifteen years Lena Amare has been a swimmer; she started when she was two years old. Amare competes for Fairhope High School's swim team and Southern Waters Aquatic Team, a USA registered team.
Amare, a senior, recently took first place in all her events at the Battle of the Bay Meet at Fairhope Municipal Pool.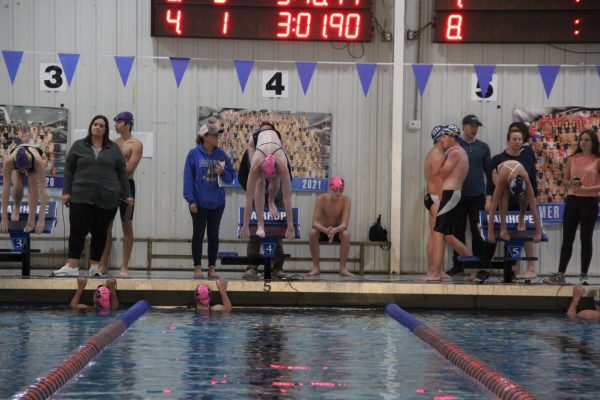 Amare's love for the sport might be because it is "encouraging, and sportsmanship is like no other."
"I joined the swim team because my brother joined the team," Amare said. "So I was just following after him, And then I fell in love with the sport."
Amare's teammates look up to her; she's like a mentor for the younger swimmers. In the Battle of the Bay, Amare swam 32.71 in the 50 breast leg of the 200 Medley relay. Her time in the 200 free was 1:55.41, 52.84 for the 100 free, and 24.7 as anchor leg of the 200 free relay. 
"My all-time favorite stroke is freestyle," Amare said. "My best time is 23.5 in the 50 freestyle." 
Amare plans to swim in college. "My top pick college is Richmond in Virginia."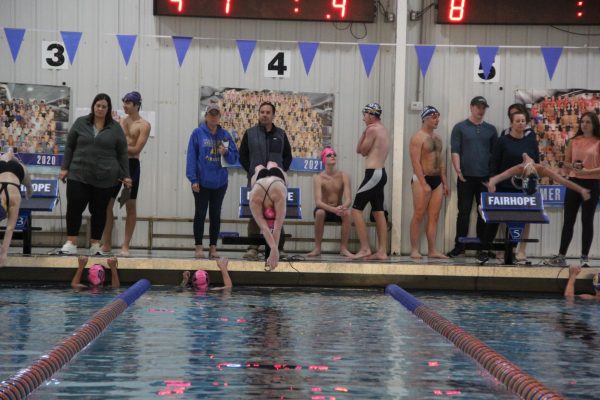 Amare's goal is to compete for a college team, but she also looks toward the Olympics. 
"If I make it to the Olympics, I would compete but I have to get there first."
A funny swim memory of Amare's took place on a Friday. "We had a fun friday where we all laid out kickboards, and we had to run across [the pool], and I was the worst, and I fell," Amare said.
The Pirate swim team's next competition is October 24, at the Fairhope Municipal Pool. The team warms up from 4 to 4:30 p.m. and the meet start is 5:30 p.m.