FAIRHOPE, Ala. — Students and staff gather at Fairhope High School on October 31, with their families to support their favorite Pirates.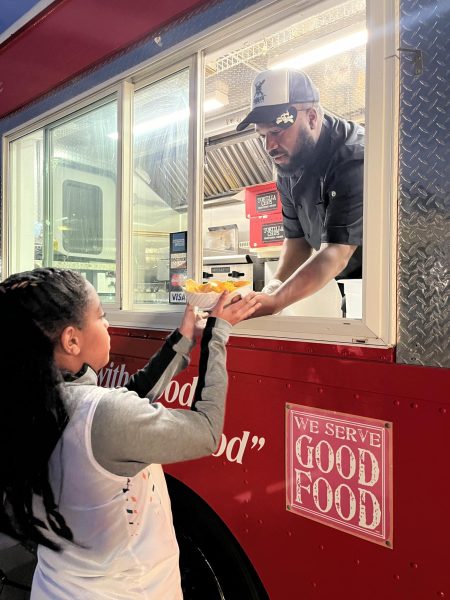 "We are excited to celebrate Halloween with Trunk or Treat and food trucks," said Zaylee Bradley, sophomore Pirate Madness volunteer. "We are also introducing our Fairhope basketball team tonight as well as enjoying the new routine performed by our step team."
Step team leader Laurel Gilbert put together a routine for friends and family. Attendees watched with excitement as the team showed their synchronized moves.
"I am here to support my sister [Laurel Gilbert]. She has worked really hard on this step routine and my family and I are excited to see her perform," said freshman Dylan Gilbert.
After the performances wrapped up the families joined each other outside, and enjoyed snacks from the Pirates PIT food truck, offering barbecue, hot chocolate and other concessions.
"I love Halloween," Laurel said. "It gives off a really fun, spooky vibe, so our team is celebrating tonight with our themed face paint."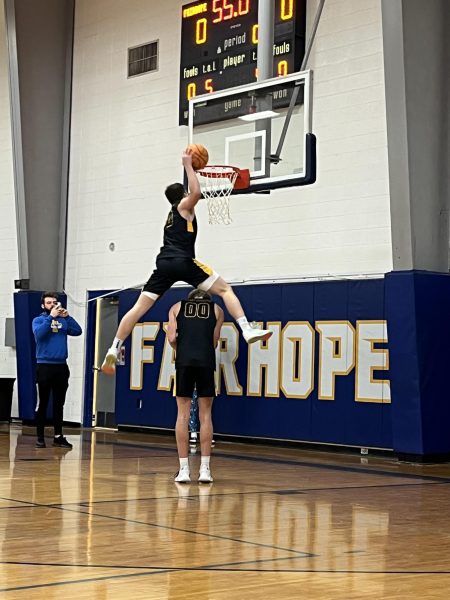 Emcee Ryan Smith introduced the Pirate and Lady Pirate basketball teams. The Lady Pirates ran drills for the crowd followed by the basketball team who competed in a  dunking contest.
"I love the spirit and excitement in the bleachers tonight," Dylan said. "Not only are people coming to support Fairhope, but they are celebrating Halloween together as one." 
Bradley especially noted that seeing people come together to support teams resonated a sense of community.
Pirate Madness concluded as onlookers and participants wished fellow Pirates a happy Halloween and success for their upcoming sports seasons and competitions.