FAIRHOPE, Ala. – The Dance Collective performed their fall showcase themed "Dance the Night Away" in the Black Box Theater November 7-9. 
The performance, directed by Brooke Eubanks, took inspiration from the Barbie movie released earlier this year. 
"I liked the song "Dance the Night" from the [Barbie] movie, and I thought it would be a fun performance for the girls," Eubanks said.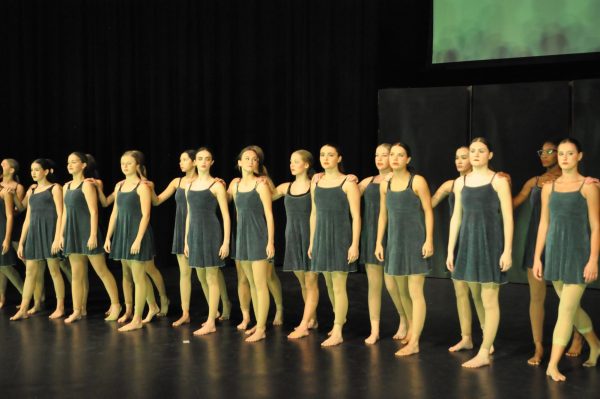 The production consisted of seven different sections, each with different techniques. Between each section, a screen displayed fun facts and photographs of each dancer.
"We like to have a range of styles in the show," Eubanks said. "Performing is a huge aspect. How they emote that performance through their facial expressions and body language is really important." 
Eubank's choreography was used to show more than just a dance.  
"I always like to include the upbeat happy fun dances where they can smile," Eubanks said. "I also like to add the dances where they have to tell a story through their expressions as well."
The Dance Collective prepared for long hours on their performance. 
"We've been working since the first day of school every day for an entire class period," said sophomore Mcllelan Allen, Dance Collective dancer. "The other week we were out three class periods and spent those hours practicing."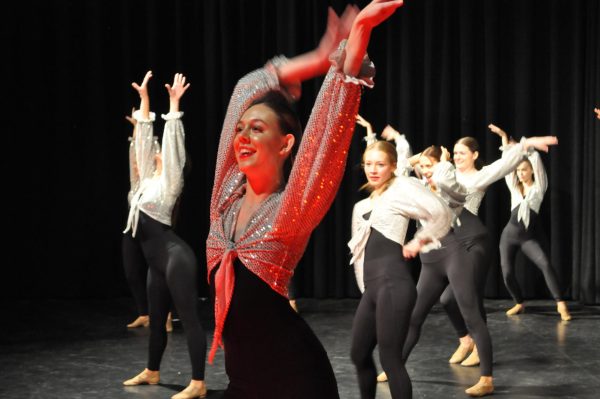 The Collective spent three months learning and adjusting the choreography. 
"Once we learned all the choreography we cleaned and worked on the different sections to get the technique right," said sophomore Anne Maris Allen, Dance Collective dancer.
Throughout the process, the Dance Collective became more than just a family.
"We have these pre-show traditions for opening night where we go to the captain's house and get ready there," Mcllelan said. "It's just so much fun to dance with those girls because they're my best friends."
The Dance Collective's last performance is November 9, in the Black Box. Tickets for the showcase can be found on GoFan for $7.