Freshman Academy: The Final Weeks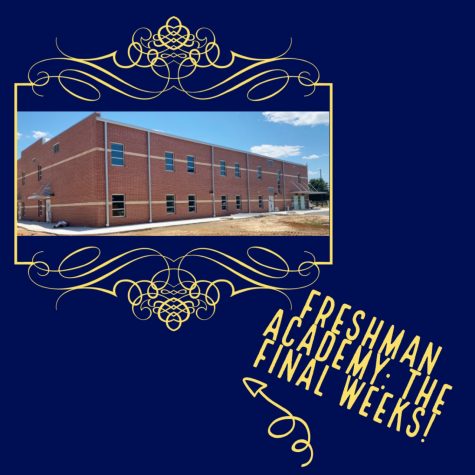 The long awaited Freshman Academy is finally in its final stage of development.
It is expected to be finished by mid June, and an estimated 400 Freshman will be moving into the extensions next year. The extension was discussed for almost 2 years till it began full development in late 2019. As expected, the extension is only for Freshman classes, teachers, 9th grade counselors, Freshman principals, and an alternating SAO. According to Freshman Principal, Mark Wilson, the Freshman Academy will greatly help students have a more "structured environment just for them." Around 20 teachers will be moving to separate classrooms, however, some teachers have elective courses that require a separate room from the academy. These teachers will have another room in the main building for these classes, classes such as ACT Prep taught by Ms. Mary Reichley, who also teaches 9th grade English. Freshman will have lunches as normal, PE in the main building gym, and the normal schedule as any other student. However, the  Baldwin County Board of Education is still deciding on the issue of car line and pick up, due to how the Freshman Academy is closer to FMS than FHS.
The idea of an only Freshman school extension is not new. According to Nashville Academies, the majority of high school dropouts happen between 9th and 10th grade. Freshman Academies are meant to allow students a completely isolated learning environment only for them. However, there is still doubt about Freshman Academies due to a lack of social interaction with upperclassmen. It is a common belief (and occasional fact) that Freshman are immature and need to be "brought down a peg" by upperclassmen. However, Freshman will still have electives with upperclassmen, therefore, it is not entirely impossible.
The Fairhope High School Freshman Academy is the first in Baldwin County. If this program goes well, it can be inferred that Baldwin County schools will develop more in the future.