Student Spotlight: Laney Parks
When it comes to dancing through life, FHS senior Laney Parks knows all about it.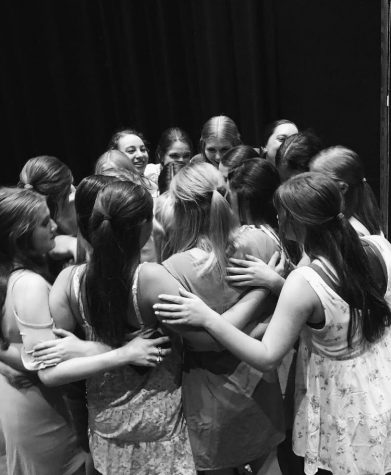 The Pirateer interviewed Laney Parks, the captain of the FHS Dance Collective, who has been dancing for 14, almost 15, years at Sheffield School of the Dance. When asked about what being the captain of the FHS dance collective is like, she had all good things to say. "It's absolutely fabulous! I really get to know everybody individually and I'm able to directly create this sense of community among all of the dancers in the dance collective. We really just become one big family, and it's really cool to be captain and facilitate a lot of the group bonding. Also, I'm learning a lot about responsibility and leadership because now I'm in charge of a whole lot of small things like t-shirt orders, deciding on pep rallies, etc. Also, it's really strange to have all of the dance mommas come to me with questions, but I kind of love it too." – Parks (12) Laney is under the direction of Cody Rawlinson, the artistic director of the FHS Dance Collective. She has been a member since her freshman year and has learned greatly from the program.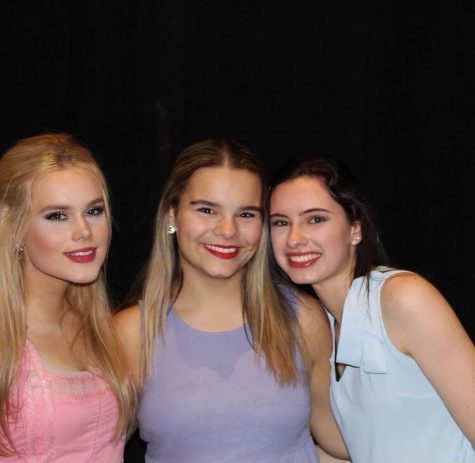 There was much to be said about the Collective and what her favorite parts are about it. "My favorite part is definitely the family that comes with being on the team. Of course, I absolutely LOVE performing at our showcases, but nothing beats the huge family I get with it. We're all like sisters and I know I could go to any single girl on the Collective if I needed any kind of help or support and they would do anything to help me. And I would do anything to help them." – Parks
All of the girls put in continuous effort to make each and every showcase, practice, or class the best it can be. Back in December of 2020, the Collective put on its first event since Covid-19 took over life as we know it. It was clear to all that attended just how hard these dancers work to produce flawless works of art.
To all of the new and upcoming dancers, here is some advice for you: "Get involved, whether it's in a studio or on Fairhope Dance Collective! Getting involved allows for so much growth, not only within your dancing but in life as well. Dance has taught me so many life lessons about etiquette or ways to live my life to the fullest. Also, getting involved allows you to make friends that WILL become your lifelong friends. Because all the people at my studio or on the Dance Collective have such a passion and desire for dance, I have gotten so close with all of them that I'm pretty much able to call them my family. So, definitely get involved somewhere, because you will learn and grow so much and make some of the best friends in the whole world!" – Parks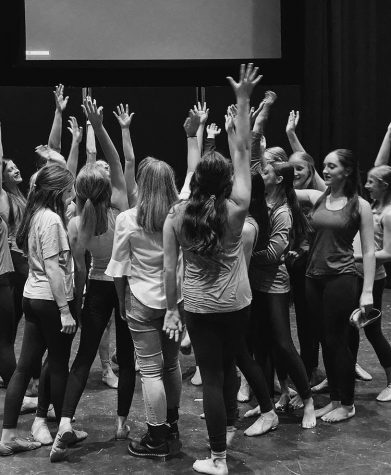 We certainly cannot wait to see what journey life takes Laney on next. Although we don't know much about the future, we do know that Laney will be pirouetting, leaping, and smiling through it all.