FAIRHOPE, Ala.- The volleyball team prepares to play at the Super Regionals today at 12:45 P.M., at the Cramton Bowl Stadium in Montgomery. 
Super Regional is a competitive tournament, bringing together multiple school teams in Alabama to play against each other. The games are played based on school class, pairing 7A schools against each other, and separately matching 6A-1A class schools. Teams will play in hopes of bringing home the regional crown. 
"I think we have a really good shot at winning, if we play how we know to play then I think we've got the game easily," said Abby Nelson, senior libero.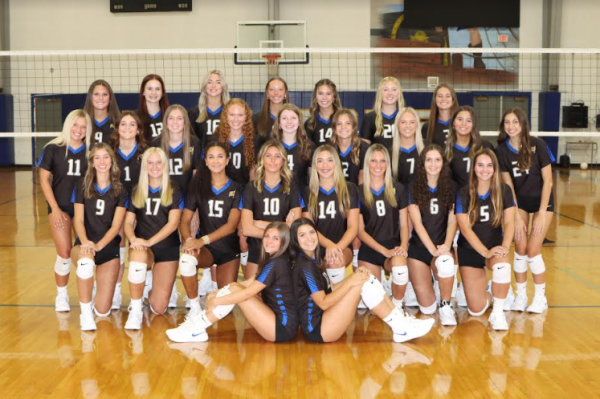 Nelson has played for five years and was named by head coach, Daniel Kalmar as one of the team's top players, along with sophomore setter Libby Rogers and senior right side attack Bailey Wiggins.
The team has a good feeling about Thursday's game, and with a positive mindset and a supportive audience, they believe they will win. 
"We have our motto, Better the Ball, which means whatever your contact is needs to be better than the previous one," Kalmar said. "Staying present while playing and focusing only on the ball is a key tip used by the team during games." 
They have been preparing for this game for quite a long time now, playing against each other in scrimmages, working on team-building skills for a good mindset, scouting the competition and overall getting excited. 
"We've done a lot of scouting at Enterprise, searching for their weaknesses," Nelson said. 
"We believe that if we focus, and work through one play at a time, this will be a very good game," Kalmar said. "The team has a system used in every game that includes always staying positive and focused, no matter the possible turnout."
As Fairhope High sends the girls to Montgomery today, the hope is the return of a beautiful trophy to adorn the halls.