FAIRHOPE, Ala.– Friday night's football game was more than just a victory for the Pirates. Familiar faces from the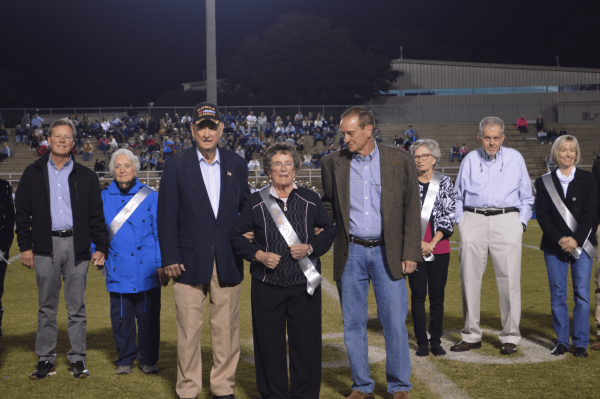 past and present gathered to celebrate 100 years of Fairhope high school. Homecoming queens dating back to 1952 came to honor their alma mater and were recognized during halftime on the field.
The queens gathered under a white tent on the North side of the field as warm-ups began for both the band and the football players to visit and catch up with each other. Students filled in the stands of W.C. Majors Field as nearly 50 former homecoming queens made their way across the field. 
"I think it's great anytime we get to celebrate our history and our present," said Mayor Sherry Sullivan. "It's great being able to celebrate these 100 years of Fairhope High School and to bring these homecoming queens back, even Mrs. (Sandra) Bishop, the very first queen."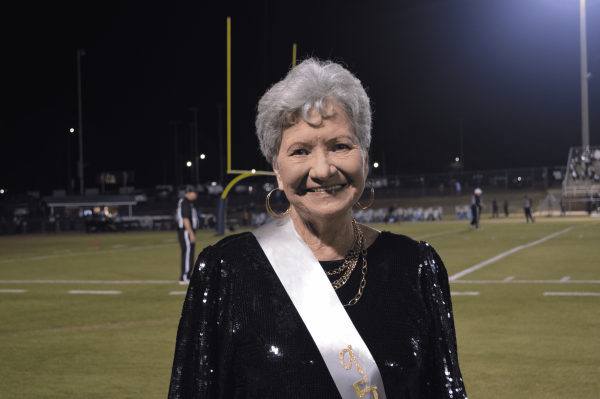 Sandra (Brown) Bishop, 1952 queen, received a special shout out during the half-time break as the first crowned homecoming queen of FHS. Other former queens stood aside and cheered for Bishop, who smiled proudly. The women made their way back to their tent to eat and discuss their time as queens.
"I'm so thankful that I get to be here and that I get to meet so many wonderful women that are also from Fairhope," said Sofia Gambino, 2019 queen.
The former homecoming queens reminisced about their fun times at school as food and drinks were served. Nancy (Yeager) Foster, 1959 queen, loved her years at Fairhope.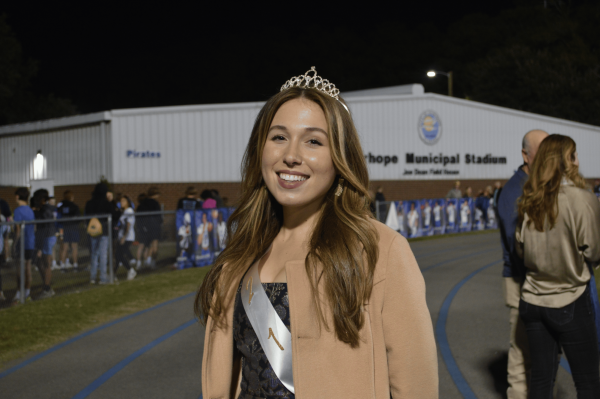 "It's just a joy to be in my hometown, on the football field where I spent so many years of my life," Foster said. "I was a cheerleader since I was in seventh grade and I loved my school, and I still do. Fairhope's the best"
As the night came to an end, the women said their goodbyes and parted ways. At this time, no organized additional homecoming queen socials are planned, but this group of ladies certainly made plans of their own to stay in touch.