FHS Football is BACK!!!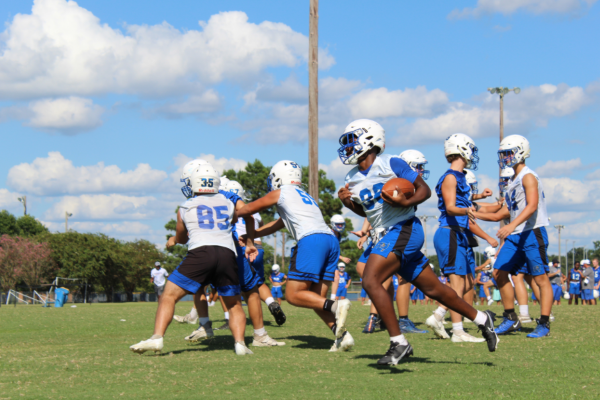 FHS Varsity Football Coach Tim Carter said it best, "… we're excited to get going."
The Fairhope High School Varsity Football team will kick off their season starting on August 19th! This game, against the Spanish Fort Toros, will be the official start to the 2021-22 football season. Last year, the Pirates won the first game of the season against the Toros on home turf, 45-34. They also won 8 out of their 12 games, ranking 40th in the state and 17th in the Alabama 7A division.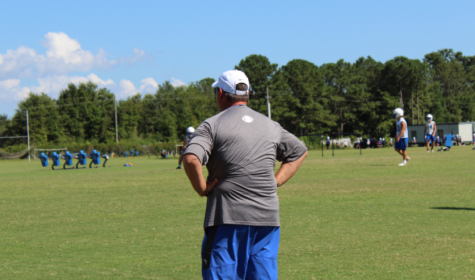 As many people know, FHS lost their star player, Riley Leonard to Duke University, where he will hopefully start this fall. Without all of their 2021 seniors, what is the team planning to do? Head Coach, Tim Carter spoke on the matter to the Gulf Coast Media. As far as the quarterback, "… Cater expects junior Caden Creel who understudied Leonard…" to take over the position. The Pirateer spoke to Creel about his thoughts on the upcoming season. "This year has been a lot less hectic than last year. Things have cooled down but we still have to sanitize and do all the right things. Our team is great this year and we are all ready for Thursday and can't wait for the season." – Caden Creel (11)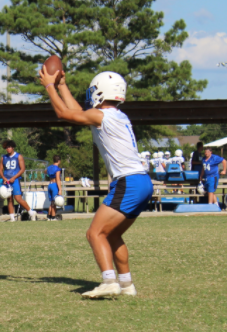 In terms of defense, "… Carter is looking to safety Blayne Myrick." Myrick "… caught two touchdown passes in the playoff game last year and has an offer to play at UNA." When asked about the upcoming season with the new Delta variant, Myrick told us that "he's not really worried about the virus but (they've) been doing pretty good. We play good together." – Blayne Myrick (12)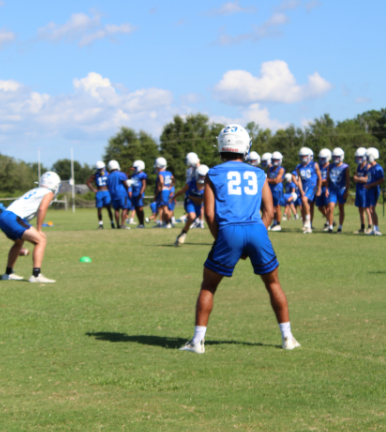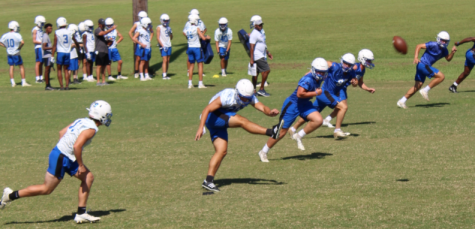 For the position of kicker, returning senior Luke Freer will be filling the role. Freer "… has an offer to play at West Point" and did a great job last season. He told The Pirateer that he's "looking forward to beating Spanish Fort," but that "(they) still sanitize the weight room and all of (them) understand that there's still a virus going around." – Luke Freer (12)
Although the Pirates have faced many difficulties, there's no doubt about it: our players are ready to get back on the field and we're ready to cheer them on!