Game Changers
As we all know, COVID-19 has changed many things in our lives in a very short seven months– high school football is no exception. However, coaches and players are working hard to keep fans, players, and coaching staff safe in order to keep the spirit of high school football alive this season. We interviewed multiple Fairhope High School coaches and players to see just exactly how they are dealing with the new COVID-19 regulations during practices and games.
Coaches Responses:
What is the sanitization process for equipment?
"The equipment is sprayed with disinfectant provided by the county before use and after use."-Coach Machen
How are players being spread out during practices and workouts?
"In the summer,  the players were placed in groups of 10, but the players are now grouped by positions. When players are not actively involved in an activity they try their best to social distance, but when they are standing closer the 6ft to someone else they put their face covering on."-Coach Stanton
Have practices gotten longer due to having to break the students into groups?
"Practices are a little longer at times due to some of the restrictions in place."
In terms of games, are players going to take longer breaks in order to sanitize equipment?
"Timeouts and heat timeouts will be longer this year so that each player can get water.  In the past,  players shared squirt bottles on the field, but that will not be the case this year."-Coach Stanton
 "Timeouts will be longer I think, and we will be trying to sanitize the balls/equipment when there are opportunities.  We will also not be sharing any water on the sidelines. "-Coach Mcdonald
Is the locker room still being used by the whole team simultaneously or will only a certain capacity be let in?
"We have fewer players this year than in previous years, so the locker room is not as crowded as it has been. We do have a rule in place for players to put their face covering on when they enter the locker room, because they will be within 6 feet of each other."-Coach Stanton
Will you take our players and the opponents temperatures before games to ensure safety?
"We are waiting on the official call from the AHSAA"-Coach McDonald
Will you take our players and the opponents temperatures before games to ensure safety?
"We will not take the players temperatures. The school takes the players temperature when they walk through one of the required entrances that has a thermal scanner. Each school monitors their own players. We do have to take the temperature of each official before each game."-Coach Stanton
Players Response:
What has been the biggest challenge in terms of preparing for games with COVID?
"There have been many challenges, I'd say the main one would be social distancing. Having a team with 80 plus kids makes it hard to stay separated, so we kind of do an offense-defense cycle where we split the team in half and then split into position groups."-Riley Leonard
"Probably not being able to be one big group, not being able to watch film together as one big group, we kind of have to split up. We also have to wear masks at all times and it's been more difficult. But I think the coaches have done a good job of enforcing everything that they need to enforce."-Caden Creel
"To me, the biggest challenge is the masks. It's hard for us linemen to breathe and it's hard for our brotherhood to not be able to come together. Because our defense and offense just have great solidarity, but we follow the guidelines to respect the seniors that have worked their butts off to get this far."-Jerry Bethea 
"Not being able to do stuff as a team. Everybody's so spread out and we all have to wear masks when we're playing. We all can't be together…"-Cory Devole
What is wearing a mask all practice like?
"It's pretty tough but obviously we know safety comes first. Whenever you're in a pandemic like this, not being able to breathe in a mask, is better than the alternative…"-Riley Leonard
"Wearing a mask all practice is not the best feeling in the world, but we will do anything to play some football this year. We will do everything and anything the coaches tell us to do. If that's what we got to do then we'll do it"-Caden Creel
"It's like having your face in a bag, but you can breathe through this bag. It's not like a Zip-loc bag or a grocery bag but it's keeping us safe. I know a lot of my teammates at home have family members that can't risk getting this virus. So for the sake of our team, we stand together and we do it."-Jerry Bethea
How are you being socially distanced during practice?
"We are splitting offense and defense."-Riley Leonard  
"During practice, we've had to split up into different groups. So defense and offense and then different position groups have been splitting off but it's been difficult to actually get ready for a game without being fully grouped"-Caden Creel
"Groups of eight to ten, staying away from other groups and being mindful of keeping our distance."-Cory Devole
What is practicing contact drills like with social distancing?
"Contact drills in a sport like this are bound to happen, but we're wearing our masks, we sanitize before and after, we got machines that blow Clorox everywhere. So we're doing everything we can to stay safe and get this season going safely."-Riley Leonard
"Practicing contact drills has been a lot different. Mainly because of our surroundings, not everyone can stand next to each other and we have to do light contact drills."-Caden Creel
"We have certain limitations to withstand and it has certainly been challenging. But Coach found a way for us to do it."-Jerry Bethea
"Yea, for me they have been the same."-Cory Devole
Has practice become longer, because of having to sanitize everything?
"They have. We gotta fill out sheets about our temperatures–they take temps every day. Obviously the transition between weight rooms, we have to spray everything down since we're touching the same weights and then sanitizing the locker room after practice."-Riley Leonard
"Practice has definitely become longer with having to sanitize things. But like I said the coaches are doing great with having to do everything that has to be done."-Caden Creel
"There hasn't been an issue with it becoming longer. I mean, we have to stay after a little bit and sanitize the weights and everything we've put our hands on throughout the day. But, it's a part of what we do–it's a risk we've got to take."-Jerry Bethea
"Yes, it has been. We have to stay after practice and sanitize all the weights, the fieldhouse, and all the bags outside."-Cory Devole
Players and coaches are thrilled to be on the field playing their first game this Thursday night (August 20, 2020). There will be no tickets being sold at the stadium and NO online ticket purchase options. If you would like to purchase a ticket, Fairhope High School will have a drive-thru ticket pick up Wednesday and Thursday for $8 at the front entrance from 11am-1pm. If you can't get ahold of a ticket, don't worry! You can watch the game on Pirate Nation Live. We hope you will be able to view the game one way or another; you can show your support from anywhere!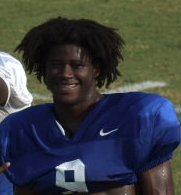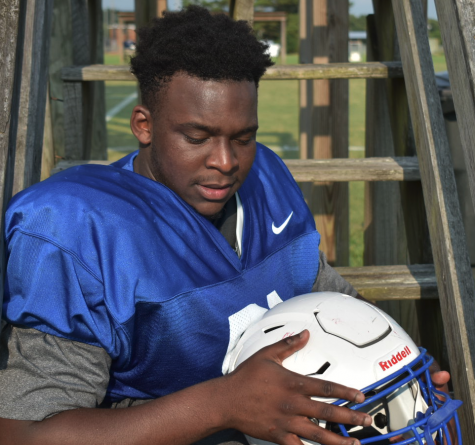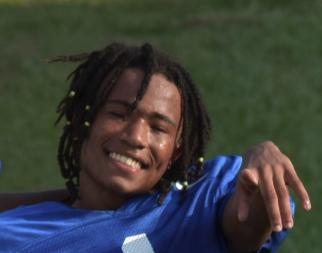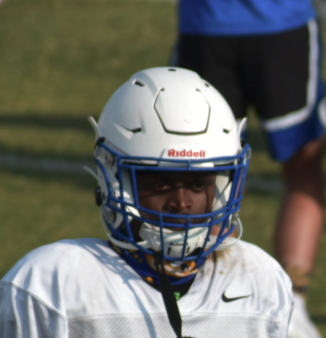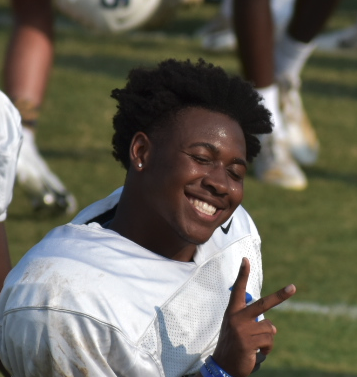 About the Writer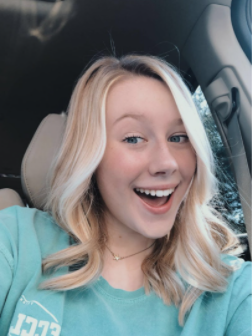 Ellery Scott, reporter
Hey everyone! My name is Ellery Scott and I'm a Sophomore at Fairhope High School. I love to twirl the baton, and I am a member of the FHS Twirlers Club...